Building sustainable markets, together
As the world has come to a crucial point in its fight against climate change, companies and countries need to drastically accelerate their efforts to meet Net Zero targets. EEX Group is committed to contributing to that change through employee-led environmental initiatives, company social contributions, and the development of products and markets that facilitate the energy transition.
Our approach
EEX's approach to sustainability is holistic. We build product offerings and markets to facilitate renewable energy development and energy efficiency to drive the energy transition, while also working to reduce our firm's carbon footprint. Sustainability at EEX also centers people: we strive to improve work-life balance year-on-year for our staff and participate in social and community engagement through various initiatives.
Facilitating compliance carbon trading
Since 2005, EEX has been operating spot and derivatives markets within the European Emissions Trading System (EU ETS) and running the EU ETS auctions for its member states. The EU ETS remains the largest and most important example of market-based policy of its kind. It is due to this considerable experience that we were chosen by the New Zealand Exchange (NZX) to develop and operate the managed auction service for New Zealand's ETS (NZ ETS). More recently, we started operating the sell-off platform for the German fuel ETS (nEHS). Learn more about our environmental markets here.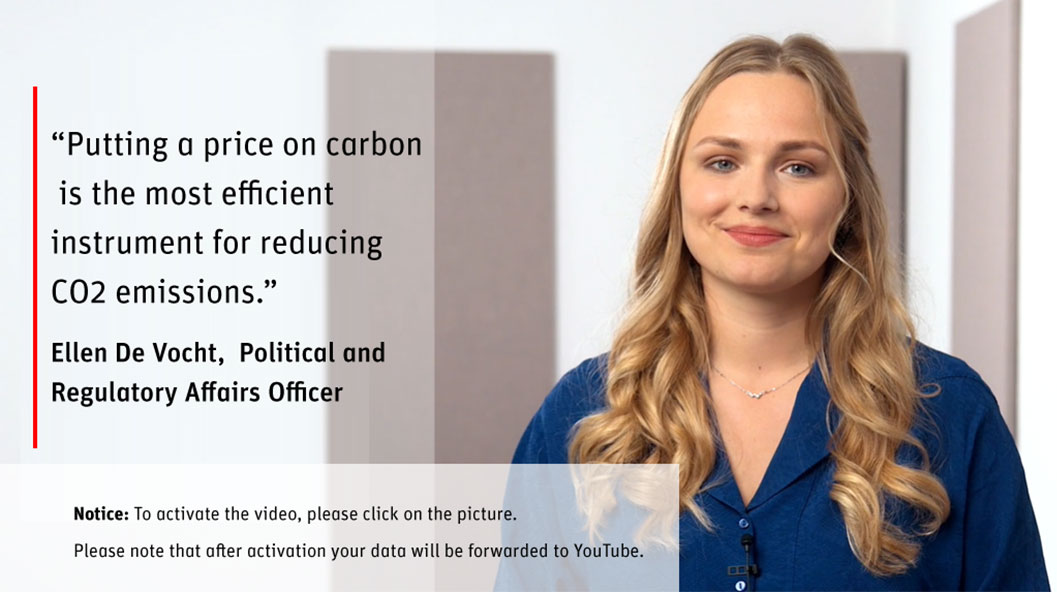 Integrating renewables into power markets
In 2021, we launched EEX Cal+10 contracts for Germany, Italy and Spain, contributing to sustainable power markets by providing an enhanced solution for the integration of renewable energy. Through our power futures product suite, we facilitate long-term PPA hedging on the exchange, supporting the transition to a subsidy-free renewable power market. Find out more about here.
Supporting sustainable shipping
With the addition of maritime into the EU ETS, the decarbonization on the shipping value chain will continue to accelerate. EEX has proactively support the transition for ship owners, charterers and financiers by launching the Zero Carbon Freight Index in 2021 to enable players to see how the cost of carbon emissions could affect freight prices in real terms.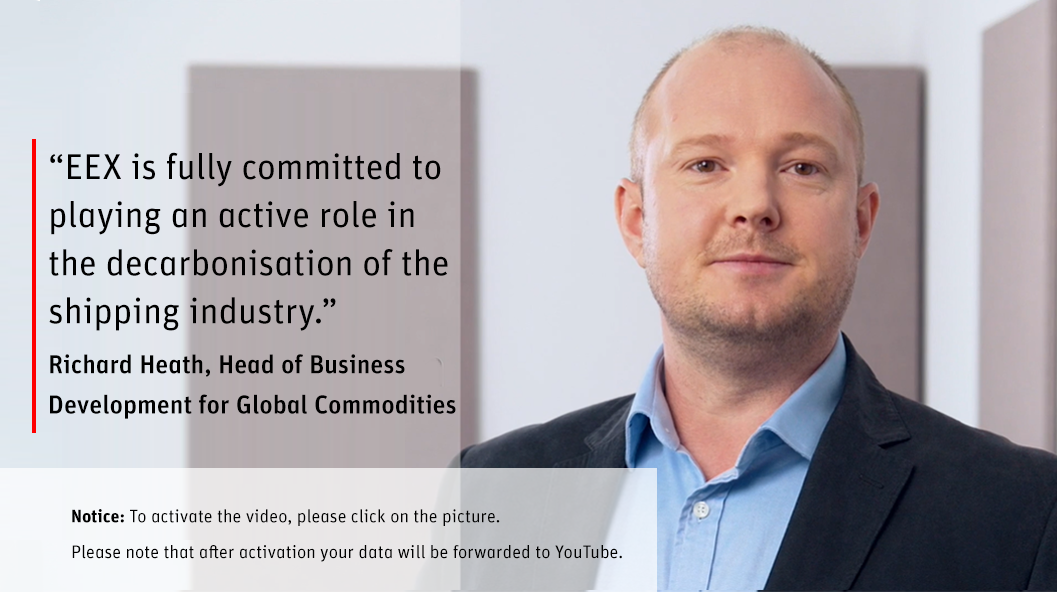 Building towards hydrogen
To ensure hydrogen can be produced and used worldwide, it will have to be traded globally via a new, clean and sustainable market. Since November 2020, EEX has been working in partnership with more than 120 market participants from 6 different countries to create a hydrogen market and in 2023, the Hydrogen Index (HYDRIX) was introduced to create transparency and further develop this essential market for the energy transition. The index is based on price assessments developed together with experts and will be the first publicly-traded index to track hydrogen as a commodity. Find out more about the HYDRIX here.
Creating trust and fostering energy efficiency through registry services
Traceability and transparency are key to the adoption of renewable energy sources by suppliers and their end consumers. Guarantees of Origin (GOs) provide transparent tracking for renewable energy within the EU to promote the production and consumption of green energy, such as renewable electricity, biogas, and hydrogen to name a few. EEX Group offers services on the whole registries' value chain from providing unique services to issuing bodies across Europe as well as offering trading solutions for GOs. Grexel is the leading registries provider in Europe and provides registry solutions mostly for GOs in 15 countries while EEX is the French issuing body for power GOs, also operating the associated primary auctions. In 2022, EPEX SPOT launched the first pan-European power GO auction, held on a monthly basis. Energy efficiency is the key to fight against climate change. Energy Savings Certificates mechanisms are one of the most relevant tools to reach efficiency targets. EEX has been operating the French registry for energy savings certificates since 2018. Learn more about our registries offerings here.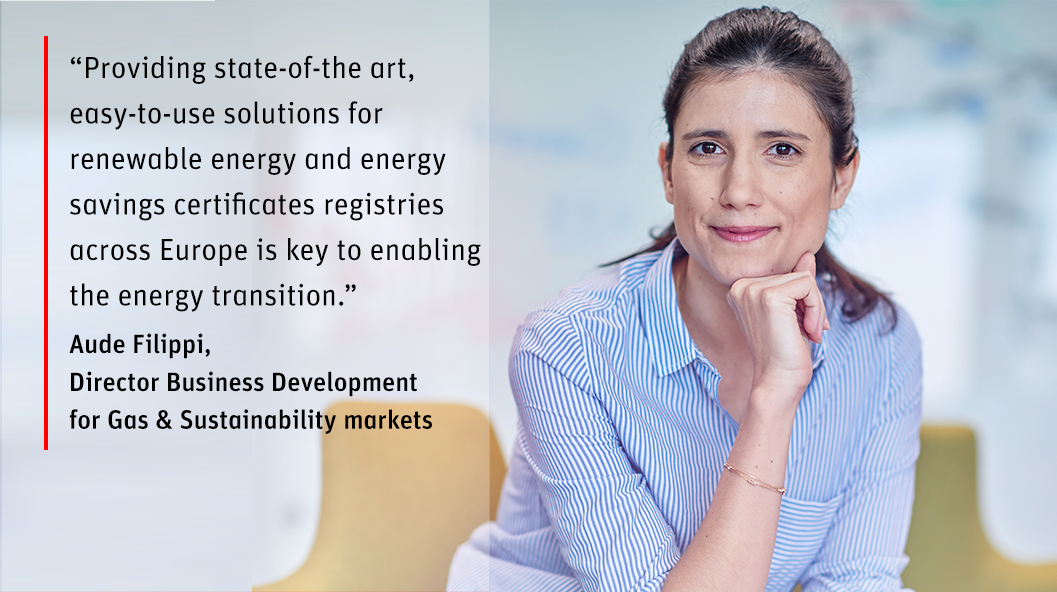 Our people
Companies have a responsibility towards the social environment in within which they operate. At EEX Group, we are continuously striving to create positive environments for our staff, customers, and society. In addition to financial success and environmental considerations, we are continuously improving our social offerings.
Corporate Social Responsibility
EEX works on Corporate Social Responsibility (CSR) initiatives as a continuous commitment towards our employees, customers, the environment, and society. At EEX, we engage in our social responsibilities in three distinct ways:
Sponsorships: to support individuals, groups or organizations active in sports, the arts, or education
Donations: to support non-profit organizations or other social initiatives, sometimes done anonymously
Volunteering: to support non-profit organizations and projects through personal voluntary involvement from EEX staff, often supported by the company.
Work-life balance
Our EEX Group employees are our strongest asset – that is why their satisfaction is so important and is reviewed annually. You can find out more about EEX's benefits on our careers page.
Diversity and inclusion
As a global company, employees with different gender identities, nationalities, ethnic origins, religious beliefs, abilities and disabilities, and sexual orientations make up EEX Group. We are continuously expanding our initiatives so that more of our diverse colleagues can be recognized, represented, and supported.
EEX continues to be active as a signatory of the "Charta der Vielfalt" with 3,800 other companies. This employer initiative serves to promote diversity in companies and institutions. EEX also has employee resource groups for Women at EEX, the LGTQIA+ community, and for international employees in Germany. In addition, our company also hosts webinars, training programs, and baseline communication standards, such as the company-wide adoption of gender-neutral and gender-sensitive language.
Our firm
Finally, our company has committed to improving its sustainability initiatives. As part of this phased and multidimensional approach, we purchase carbon offsets and annual report on our progress to reduce our carbon footprint. We will show our progress on emissions reductions when annual data is available.
More resources on sustainability at EEX
Get more information on Sustainability @ EEX Group